Hosted by the fabulous
The Broke and The Bookish
. This week's prompt:
July 12: Ten Facts About Me (bookish or just general about you facts or ten facts about you as a blogger...whatever you want)
1.) I love ice cream cookie sandwiches, especially those with M&M cookies.
2.) My favorite kind of chip is Lay's Wavy Hickory BBQ, which is always low in stock or completely out at my local store. Those greedy bastards *grabs last three bags*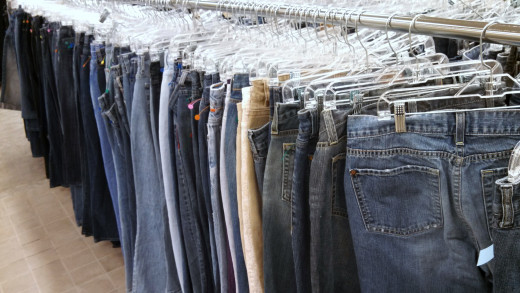 And don't get me started on the sizes
3.) My clothing aesthetic is broke as fuck and stuck in the 90s. Finding the
right
black shirt that I want to wear is a trial. I own zero, count 'em, zero dresses and heels.
And fuck you Macklemore. For so many reasons.
4.) I worked in my community college's Financial Aid office as a work study student and was going to have a permanent full time position there but they underwent a budget freeze. I was good at it and still miss it but doubt I can get back into the field.
5.) I only have two bookshelves and half of one is for my daughter and my roommate. :(
6.) I loathe dishes and after sorting the clothes my daughter can and does laundry by herself. Until it gets to putting it away...
7.) I have four all black cats running around my home. It wasn't intentional but we couldn't find a home for them because it was October and by the time we could, we were a family.
8.) I've gone to a dance club once in my life. My friend and her friends took me on my 19th birthday. I don't dance, but it wasn't that bad. I didn't have a panic attack! My friend insists a guy was checking me out but, nah.
We literally sing this at work all the fucking time.
9.) I currently work in a call center dispatching facility services for companies in all 50 states. It's...interesting. I didn't know a damn thing about it before working there (besides call center experience) and I'm picking up tips, lingo, and better overall understanding on how different systems work. Plumbing and HVAC are our most needed service requests for technicians.
And I fucking love my case too.
10.) I bought my first smartphone at the end of September 2015. It's a Note 4. There's a few minor gripes (why can't I change the default touch sound without rooting it??) but I love it. Never ever going back though I don't like the Note 5. It'll be awhile before I upgrade it though so we'll see what happens in the meantime.
I can't wait to find out the 10 facts everyone else is sharing.

Every comment is appreciated and reciprocated. Leave a link to make it even easier or if there's a specific post you'd like a comment on.