Feature & Follow is a weekly meme hosted by
Alison Can Read
and
Parajunkee
. This week's prompt is....
Top 5 Favorite Book Boyfriends
John from P.S. I Still Love You by Jenny Han
Because he's sweet, funny, kind, and has WAY more in common with Laura Jean than Peter K. I rooted for Peter K. in the first book because the alternative was Josh and he seemed sincere and would pop out some sweet sayings every once in awhile. When Peter K. didn't get real, I wanted him gone. Then John appeared like a knight in shining armour. Hoping Laura Jean gets HIM in the end...*crosses fingers*
Mitch from Dumplin by Julie Murphy
He's so sweet! And awesome and doesn't care what other people think like Bo. Fuck Bo. Ughhhh. If Will HAD to have a romance, why not the positive one instead of the hot ashamed jock? Can I have Mitch? I'd totally do all the stupid football shit with him and play games.




Park from Eleanor & Park by Rainbow Rowell
BECAUSE EVERYTHING! ALLL THE THINGS! I WANT A PARK-LIKE BOY BECAUSE ELEANOR GETS THE ACTUAL PARK!
I want them to be together but I want him too :(
Ronan from The Raven Cycle by Maggie Stiefvater
I know...not typically my type. But I love his sarcasm and he's loyal as fuck. A screw up, but he's been through so much. Adam, so help me, start taking care of him!! I just want him sooothed like a baby and make the nightmares go away.
Perry from Under The Never Sky by Veronica Rossi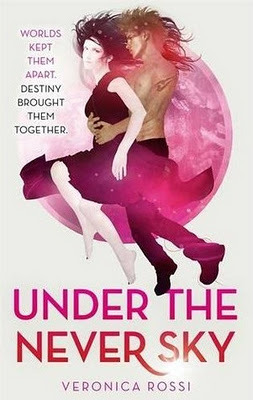 I was initially wary because of the "savage" comment in the blurb and romance in dystopians often get on my nerves, but Perry totally won me over. Their romance is a gender-flipped Pocahontas that doesn't screw over the natives.
Secret Shame Bonus:
One of my first thoughts for this list was Noah from Pushing The Limits. Again, NOT my standard. Bad boys like Noah frustrate and turn me off and I hate the need a woman fixing. But I'd be lying if I didn't end up falling for Noah. He's trying to do right, has a traumatic past and is honest playing the field. SO many tropes and cliques and usual pet-peeves yet my heart rate won't cooperate.
P.S. Follow me however you want. Most people follow my Twitter, but I'd love to bump up my other stats like GFC, Bloglovin and Email :D