Stalking Jack the Ripper
As soon as I heard about this book, I started trying to win an ARC. No luck, but then FFBC sent an email with this tour. And I made the cut. (I probably would've cried if I couldn't participate.)
I made all of one Goodreads update when I added the book as Currently Reading:
"Already on Chapter 3 and LOVING IT. OMFG. SERIOUSLY. I have 7 highlights and bookmarks already. YESSSS!!!"
So this will consist of a lot of proud fangirling and flailing. And I've decided to selectively forget there's a TWO planned sequels coming because waiting is fucking torture.
About:

Series: Stalking Jack the Ripper #1
Genre: Historical, Mystery, Thriller,
Age: YA
Format: Ebook, 336 pgs.
Source: Free for review
Rating: 5 Stars
Recommendable? HELL YES
CW: Autopsies, Violence, Sexism, Classism,

Seventeen-year-old Audrey Rose Wadsworth was born a lord's daughter, with a life of wealth and privilege stretched out before her. But between the social teas and silk dress fittings, she leads a forbidden secret life.

Against her stern father's wishes and society's expectations, Audrey often slips away to her uncle's laboratory to study the gruesome practice of forensic medicine. When her work on a string of savagely killed corpses drags Audrey into the investigation of a serial murderer, her search for answers brings her close to her own sheltered world.
Focuses on the victims
Jack the Ripper is infamous. His victims have been analyzed and dissected, reduced to evidence by his handiwork, the investigation around him, and the media.
Stalking Jack the Ripper brings these young women to life. Audrey literally autopsies them and treats them better than most. She's a crusader for these women, blazing a trail for independence.
While finding and stopping Jack is the goal, with Audrey at the helm women at the time become the focus. The title and cover are PERFECT and reflect this beautifully.
Did you know
: There's a Jack the Ripper Museum that's supposed to be a "women's museum" but has been criticized and boycotted for being a misogynistic piece of shit?
Check it from Fern Riddell's article
:
there are just a few pieces of A4 paper dedicated to talking about the women, in the entire six-storey museum.
One of the first things to greet you on arriving at London's new Jack the Ripper Museum is a continually looping soundtrack of women screaming.
Other than a few sides of paper and a glass case of bonnets, there is nothing to tell you about who these women were, and how they lived. Their violent murders aren't set in context and come over as nameless violence inflicted on nameless women. This so-called museum is profiting solely from the victimisation of women, and contains no new or up-to-date research.
Audrey Rose Wadsworth: Kicking Patriarchy Ass in Heels
Roses have both petals and thorns, my dark flower. You needn't believe something weak because it appears delicate. Show the world your bravery.
This girl is AMAZING. I love her to death. But one thing that makes her stand out: she doesn't put down femininity. She gets elbow deep in corpses wearing silk slippers and will make you regret making fun of her for it.
I always have a soft spot for the lazy tomboyish girls because that's me. But I appreciate people like Audrey all the more now that my daughter's a beauty queen that throws down with the boys. She already likes the creepy like me (shocker!) so I'll be introducing her to this glorious book when she can read it.
Audrey Wadsworth & Thomas Cresswell: OTP like Holmes & Watson
Pretend I am as capable as a man? Please, sir, do not value me so little!
I love Audrey all on her own, but I lived for their banter. They are impossible cute and perfect together. Their push-pull sarcastic rivalry and partnership is die for. Cresswell is a better human than Sherlock and Wadsworth leads the investigation.
Don't get me wrong, they're not always together and the romance is a subplot so it doesn't steal focus. Audrey stands just fine on her own. I'm just so very, very happy they have each other. I will fucking FIGHT if anything happens to them, Maniscalco. 😜 ❣
Dat Plot:
What a fantastic journey capped with I DIDN'T SEE THAT COMING! Original new take on the Ripper that I've run across. I don't think I need to read another book featuring Ripper. Ever.
Pack it up folks, we're done here!
Of course, Maniscalco does take some liberties with the facts (mostly fudging dates and omitting suspects) and details it all at the end beautifully. But still. Any other Ripper-feature is going to get side-eyed at the very least.
You cannot possibly be as good. Just sit down.
The First Sentence:
The lovely cover has that band at the top shouting this is published by James Patterson's imprint. Patterson himself gives a touching foreword where he mentioned knowing from the first line he would love Stalking Jack the Ripper. The sentence in question:
I placed my thumb and forefinger on the icy flesh, spreading it taunt above the breastbone as Uncle had showed me.
This is one of the few books I've read electronically and plan on getting a hardcopy. The details like the pictures and quotes are great in e-format but I want to touch it and hug it. That sounds weird, but you book people get me, right?
Don't believe me, go preview it now on Amazon and be prepared to buy it.
MORE QUOTES! A very, teeny-tiny sampling of the awesomeness within Stalking Jack the Ripper.
It wasn't much different than cutting into a pork loin prior to its roasting; a thought that should have been more disturbing than it was.
"The dead speak to those who listen. Be quieter than even them."
Pretending a monster wasn't there didn't make it go away. It only made one vulnerable to its attack.
Nathaniel would be horrified if he knew I was hearing such vile language, making it all the more appealing.
The lengths people went through to sell a paper was nearly as disgusting as the crimes themselves.
I was a young girl growing up in a world run by old men. I'd pick and choose my battles wisely.
Every male in my life felt it necessary to put chains on me, and I despised it.
I sincerely doubted my sloshing blood could be heard, but it was a sinister symphony in my own ears.
Thomas started following me around two hours prior, milling about and offering up his opinion like sacrifices I didn't care to accept.
But, oh how I couldn't control those unseemly questions from springing up like new blades of grass in my mind.
About the Author:
Kerri Maniscalco grew up in a semi-haunted house outside NYC where her fascination with gothic settings began. In her spare time she reads everything she can get her hands on, cooks all kinds of food with her family and friends, and drinks entirely too much tea while discussing life's finer points with her cats. Stalking Jack the Ripper is her debut novel. It incorporates her love of forensic science and unsolved history, and is the first in a new series of gothic thrillers.

It will be available everywhere September 20, 2016.

But WAIT! Time for some extra...
Fangirl Fun!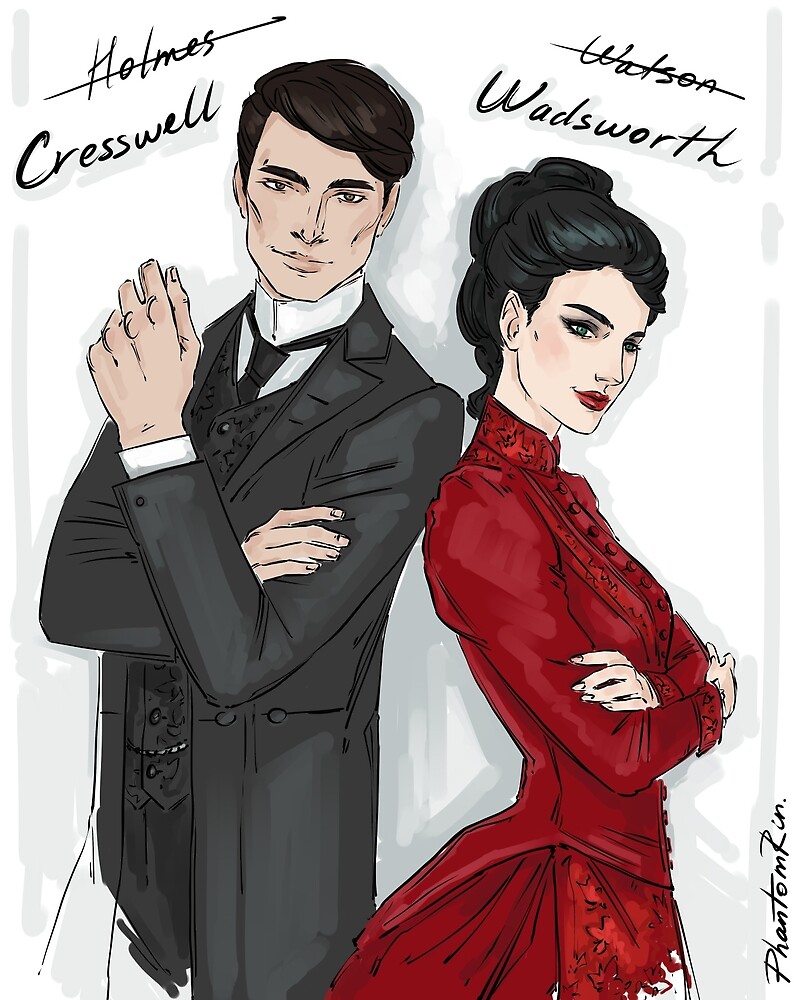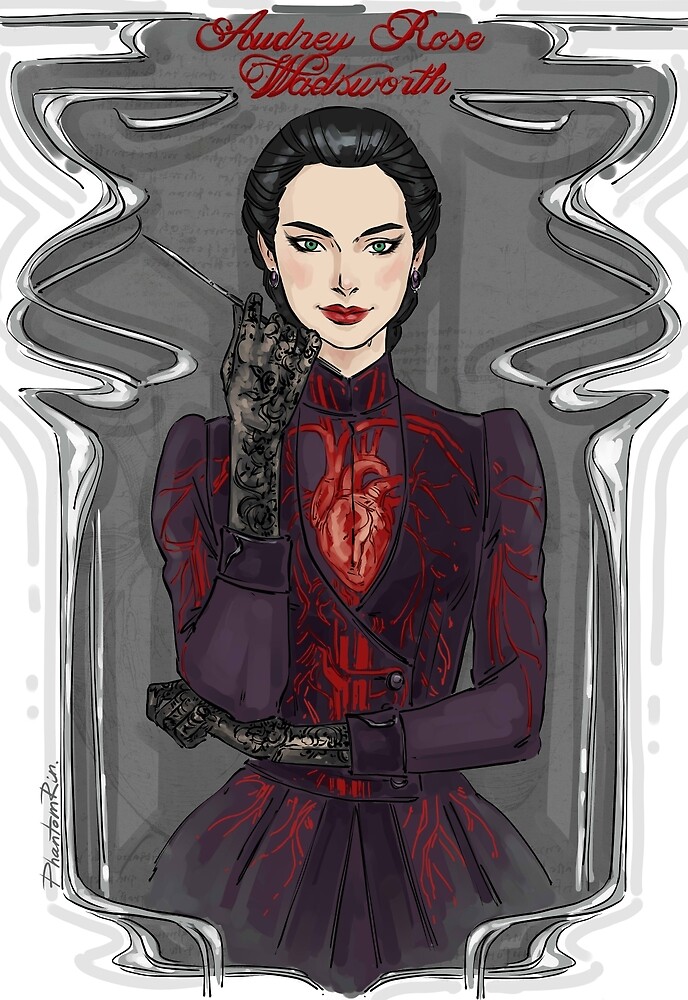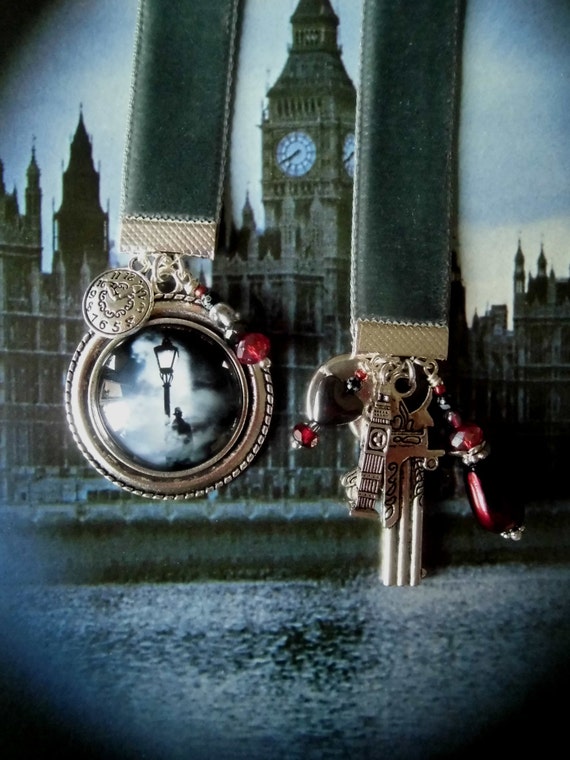 Put the cover in the circle, add some knives...
I'm...not great at mood boards but I tried anyways (because this is where my ~artistic~ talent ends)
Here's my pinterest board where you can find the above pics, links, and more!

Whew! That was a lot. Let me know what you think below. I'd love to fangirl together. ☺